Hello Club Members and interested hobbyists. This article has long ben promised and too long delayed. I was honored to to be invited as a Judge and guest by the WGC Secretary Omer Gulmez, to the 6th World Guppy Contest, held in the city of Prague in the Czech Republic. This was my first European trip and I was glad that Mike Khalid could accompany me on my travels. The contest was hosted by the Czech Guppy Club ( Akvarium Zal 1899) at the Charles University Botanic Gardens in Praha .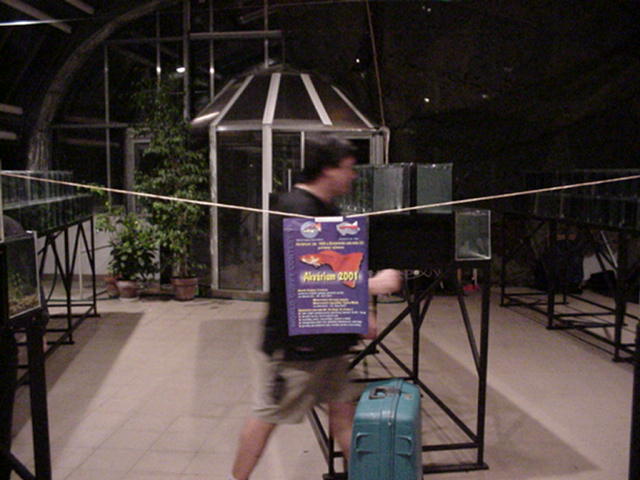 Preparations for the trip for me personally was a small nightmare that turned out perfectly in the end. The plans were almost completely disrupted by the events of 9-11 which occured a mere 3 weeks prior to our departure! Mike and I were patient and determined to go forward with the trip unless some dire curcumstance prohibited it. Frank Chang was also planning to attend and had standby tickets. Ironically the 9-11 events made it possible for him to go at the last minuite. We endured security concerns at the LA Airport with our live cargo and I was sure to obtain any paperwork that the German Customs may request. Lufthansa came through with flying colors and got us to our first stop in Hamburg and then to Berlin, Germany. There we were met by Oemer Gulmez who was very kind enough to invite us to overnight at his home in Berlin in transit to the show.
The fish made it all in one piece and were ironically never inspected by customs in Germany. While in Berlin we met with Claus Osche and Tim-Uwe Jandeck of the DGF and had a nice conversation over dinner and some beer.
Tim-Uwe is a die hard guppy fan and even brought a few bags of guppies to the restaurant to show us what he is working on. Unfortunately I dont have any pics of the Berlin adventure because the Airline had temporarily lost my baggage with my camera. ...the adventure continues..
We discussed our travel plans for the next two days before leaving Germany for the Czech Republic and the Show. The next morning Omer, Mike and myself travelled by train from Berlin to Nurmberg through Eastern Germany on a 5 hour scenic tour.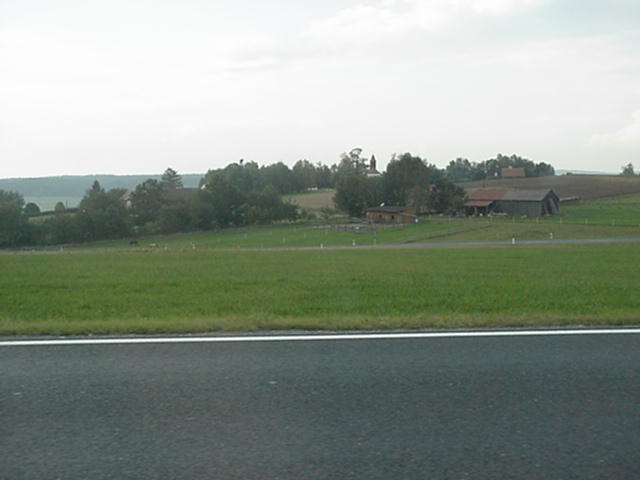 We planned to stay at Herman Magoshitz's home outside Nurmberg and see his fishroom as well as Jens Bergner's fishroom. Herman was waiting at the train station for us and we were very pleased to see him again since the Milwaukee WGC visit. He took us on a mini tour of Nurmberg and we did some shopping before heading to his home.
Herman and his wife and family were very good hosts.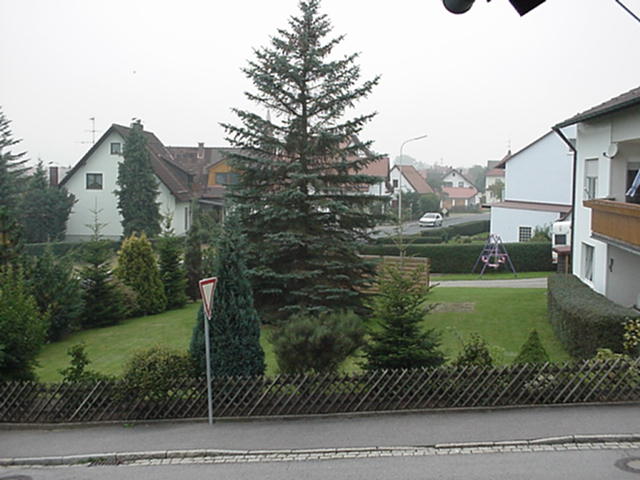 In fact Hermans home eventually became the stageing area for all the invited guests to meet and prepare for the trip to Eastern Europe.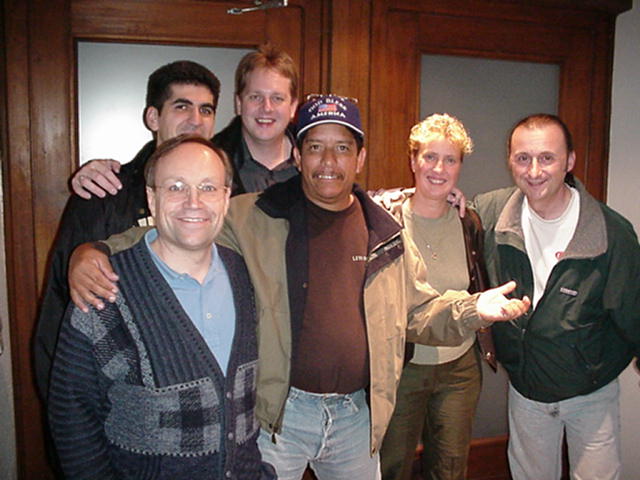 Here we met Edgar Chaisson from NEFGA and Hideharu Nishihara from Aqua Breeders Club in Japan who also brought show entries from the Japan sector.
The stage was being set for a great time...
Hermans fishroom was a world Class work of Art.
here Hide and Omer were admiring Herman's guppies.


He maintains Full reds, Yellows,Full Golds, Lace Snakeskins, Pastel AOCs, Half Black Reds and Moscows.

his red snakeskins were beautiful and very large for young fish


All the tanks were very clean!

We had informal chitchat over a few strains and talked guppies...what else!


We exchanged guppies with the Germans. They seemed as eager to get our guppies as we were to get theirs!


Jens Bergner stopped over to visit and invite us to his place to see his fishroom.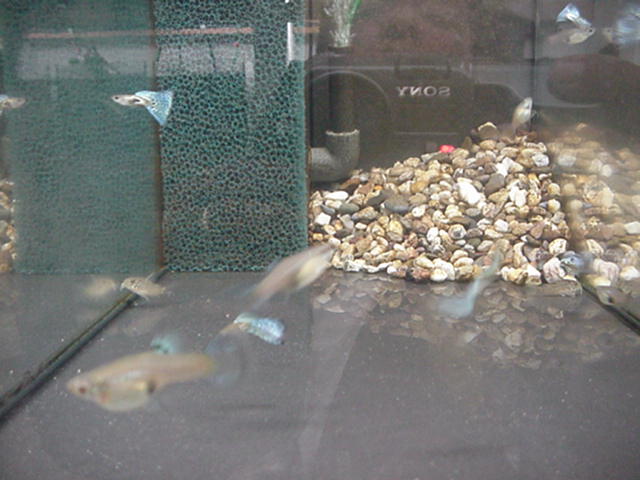 Jens is also an accomplished breeder and has a good haul of trophies from European guppy championship shows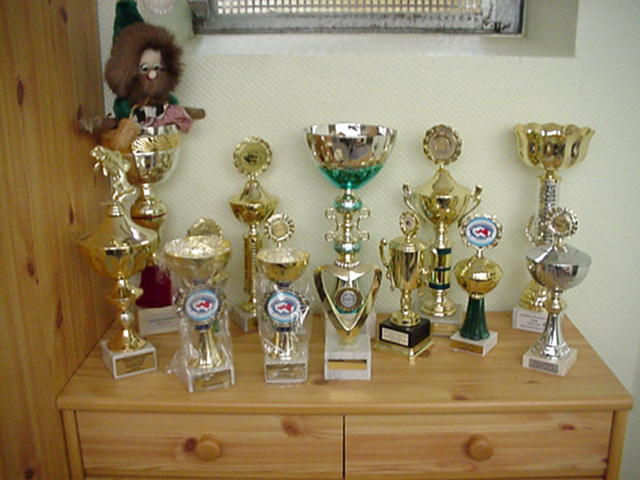 We had a good dinner celebration that night before retiring for the night in Nurmberg. The next morning we were up early and had some breakfast at Hermans house.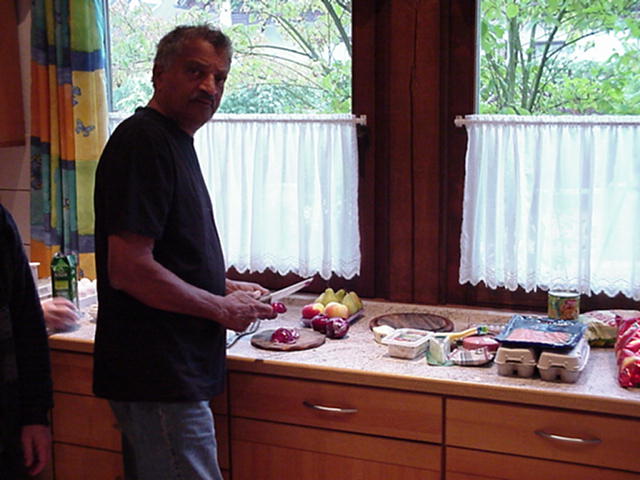 Mike was a good Chef!
the minivan was packed to the roof with fishboxes, luggage and guppynuts that day. The drive to the Czech border was about 3 hours and it was a good time to relax and enjoy the view.
We arrived at the border and checked in with the Customs. It was a rainy afternoon.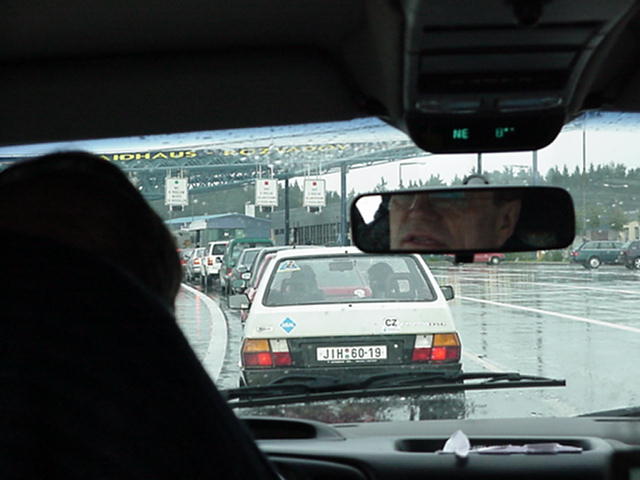 After the checkpoint we continued on to Prague and finally arrived late in the afternoon.


We checked in at the show site and benched our fishes.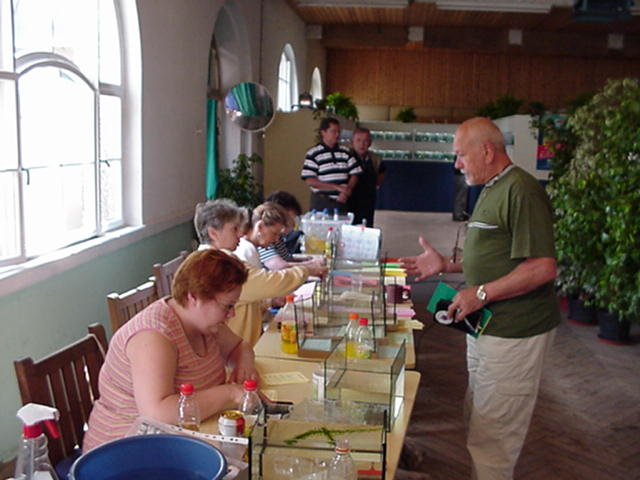 we then had to check in at the Guest house (penzion) in the city outskirts.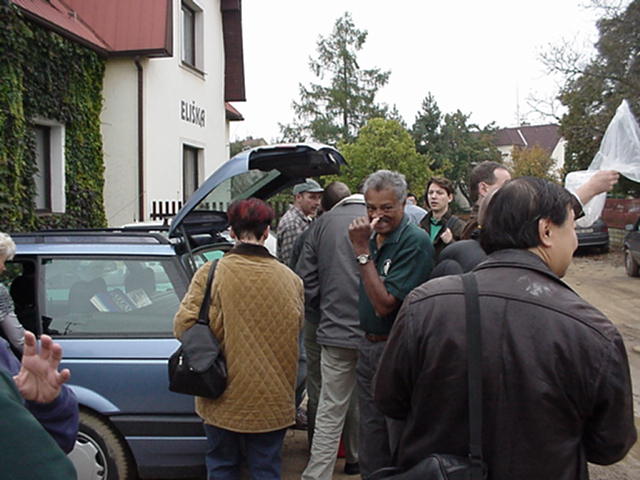 The Czech Guppy Club were also equally great hosts and set us up for the stay in Prague.
Many more european guppy breeders from different clubs arrived for the show as well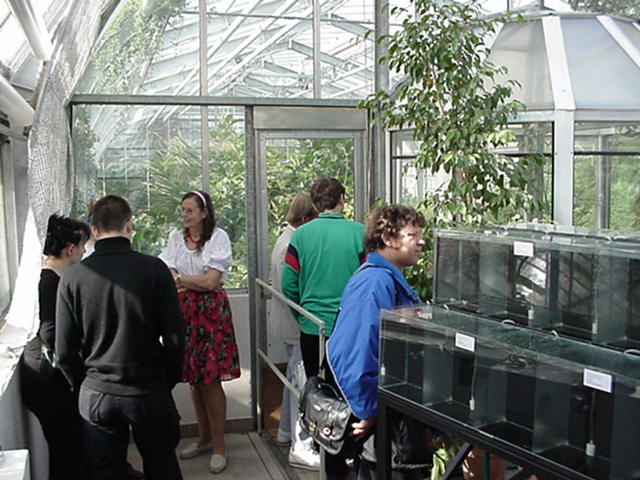 I met Nuzzo Genaro and some of the Italian Guppy Club members who drove from Italy to the show! Fortunately they were fluent in Spanish as well as their native Italian so I could carry on some conversation.
The judges were busy for 3 days pointing each entry according to the WGC standards.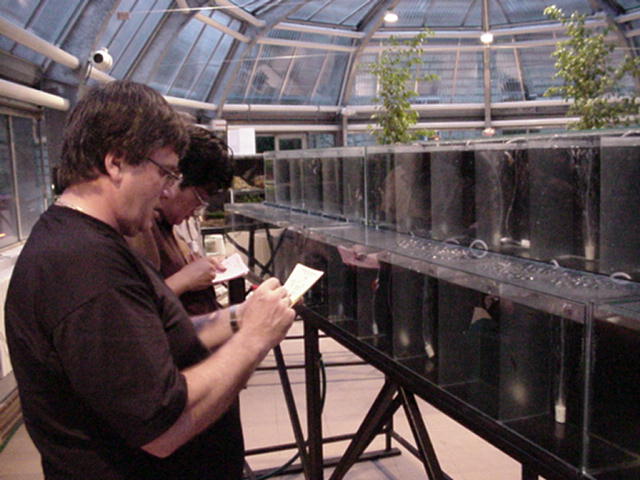 We were even surprised one day when judging when a Czech TV crew showed up to film and interview the Clubs president on the show activities!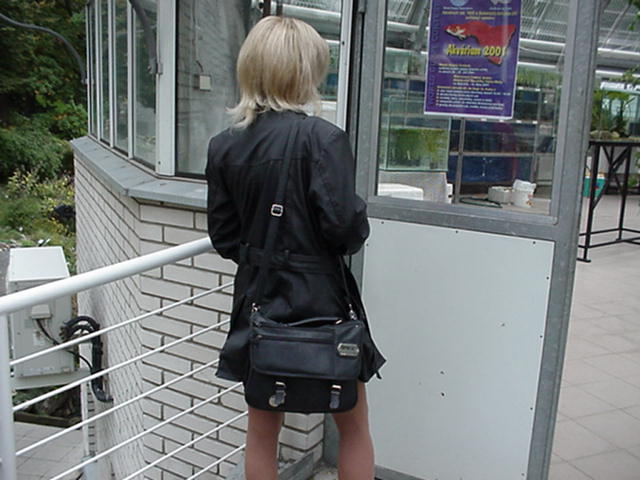 The Show weekend was the culmination of alot of hard work by Ivan Krousky and his fellow Guppy club members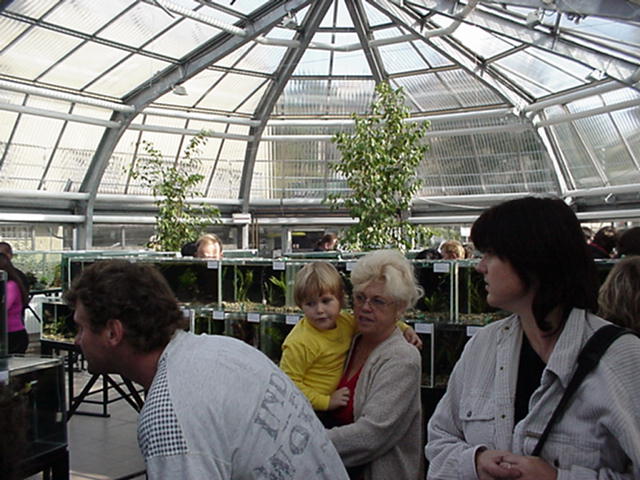 There were many, many visitors that weekend.


The show displays also included many other exhibits of live Aquarium art. There were display tanks of many popular Tropical Fishes, all fully aquascaped for the enjoyment of the visitors.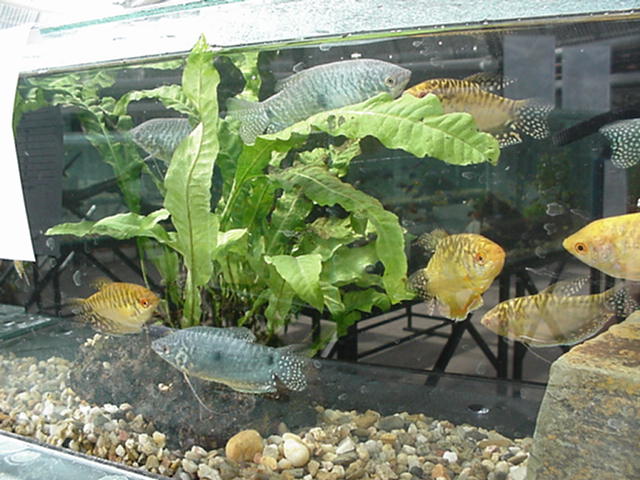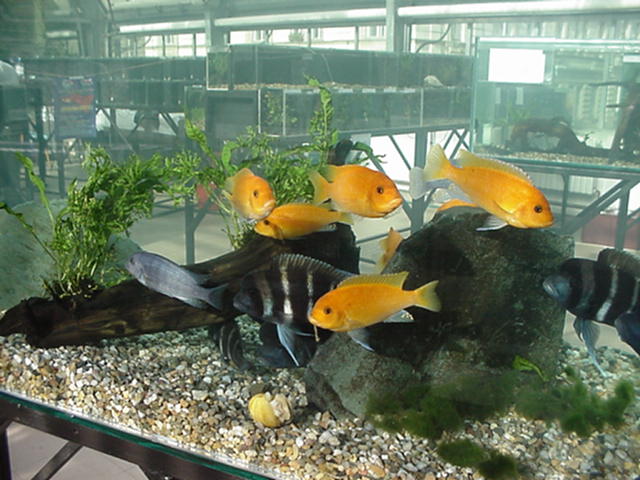 Dr Loch and his wife were ever present as they are at every WGC taking photographs of the entries.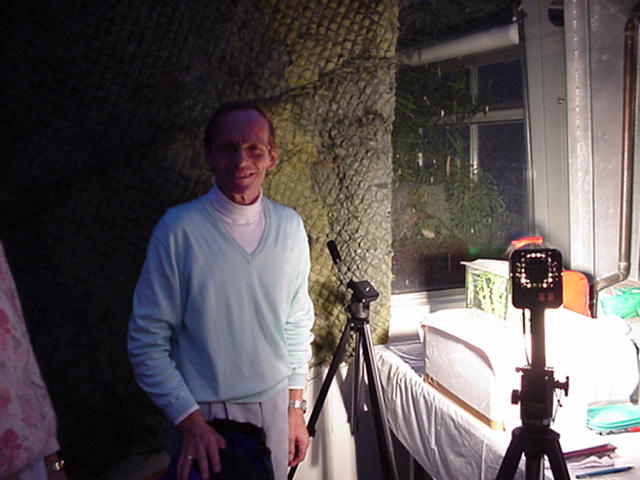 Here are some entries ,excuse the pic quality it was a bright greenhouse.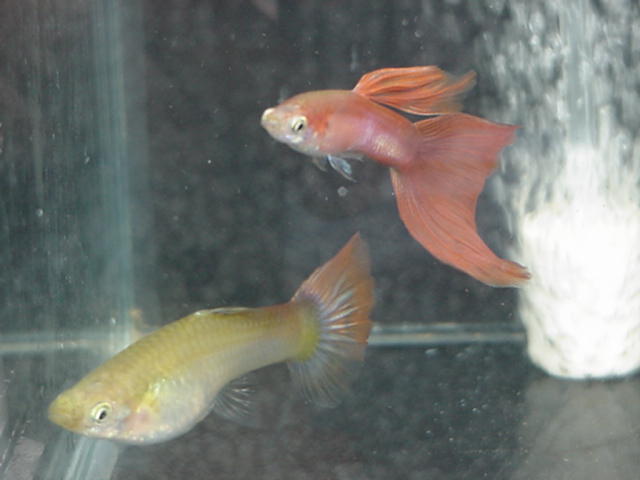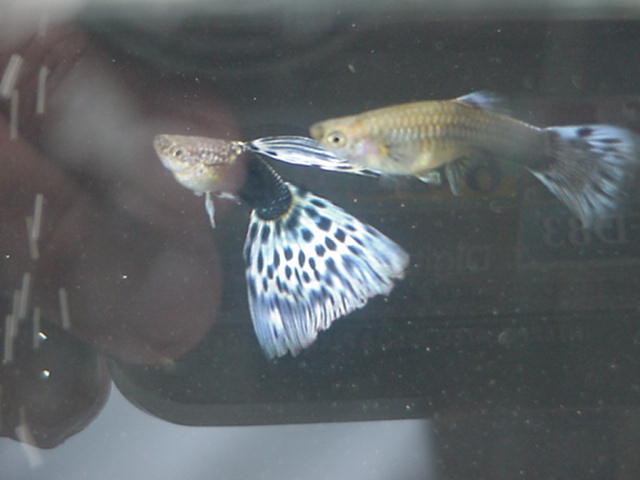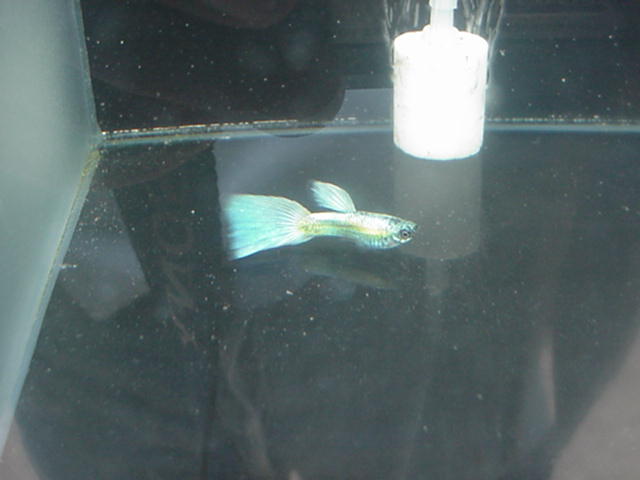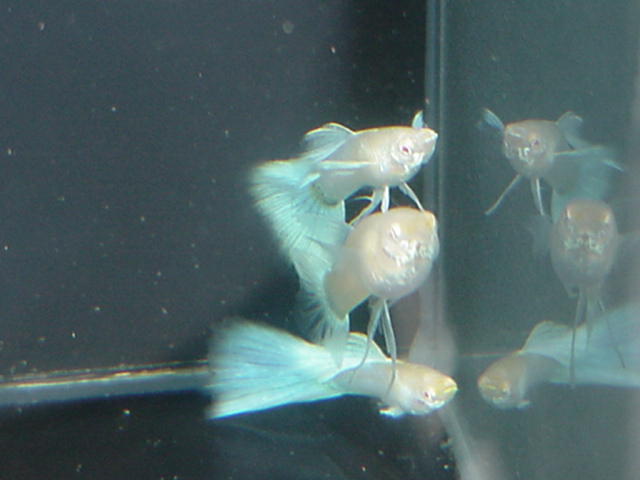 There were lectures by Dr Loch on guppies and the past WGC shows.
The Botanic Gardens were completely enclosed in a glass greenhouse! There was an abundance of tropical foliage in the surrounding gardens, truly a relaxing environment.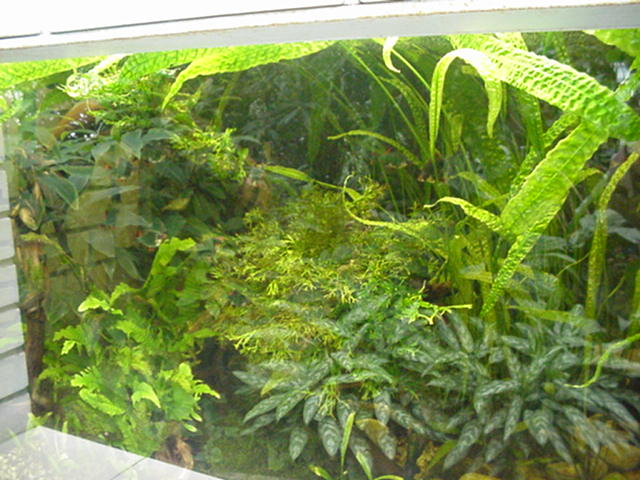 It wasnt itself without their own permanent displays of World Class Aquascaping.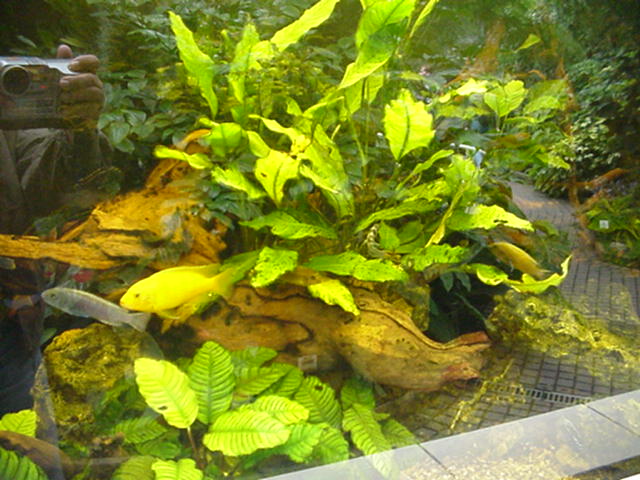 Some of these displays are probably photographed by the famous Ruda Zukal et al aquarium photographers and is published in aquarium books.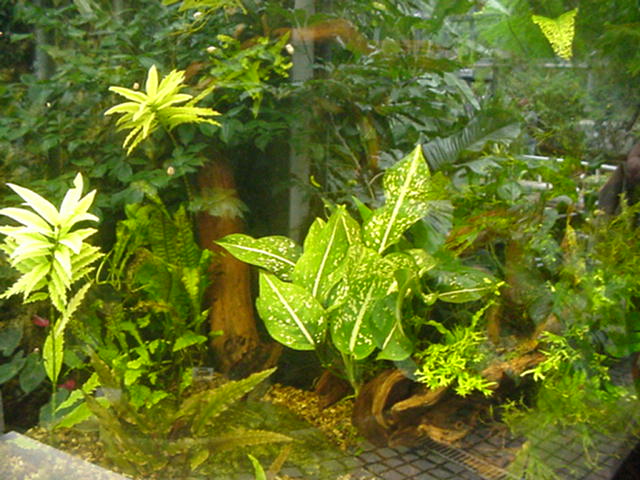 We also kept a tight schedule while in Praha. There were Fishroom Tours and Commercial hatchery tours.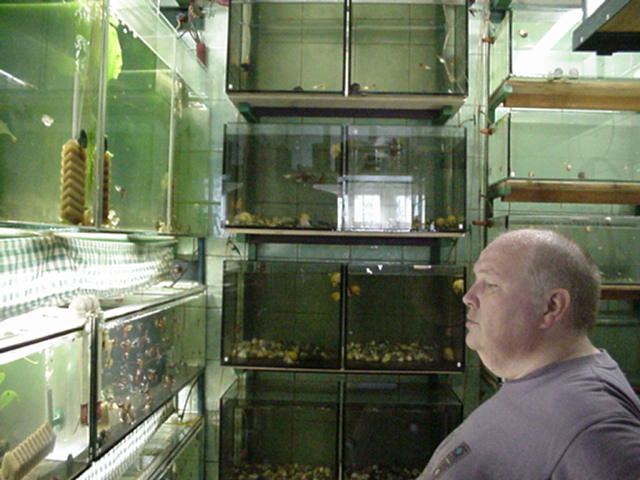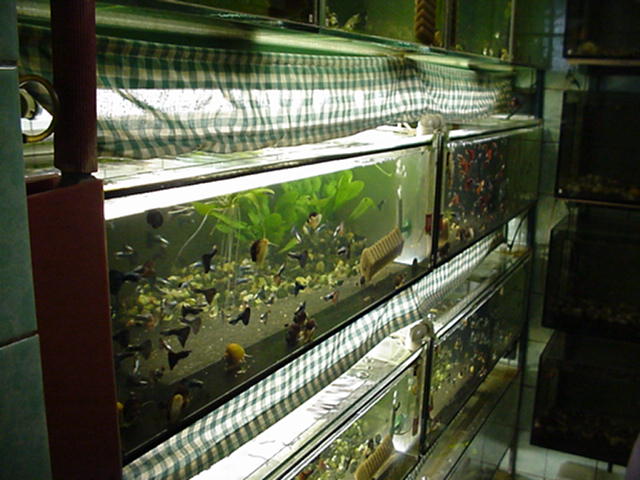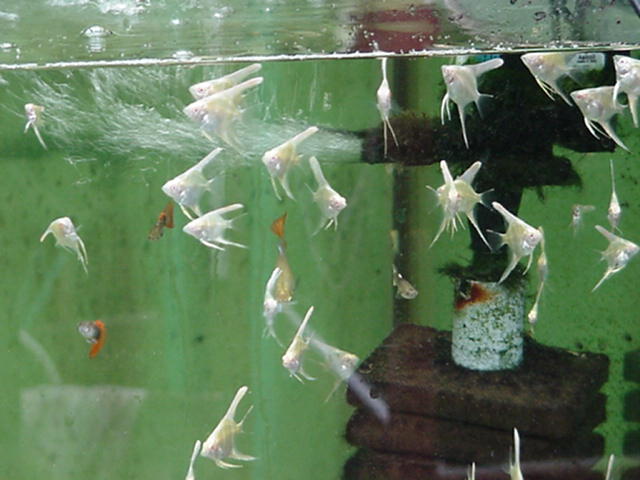 I enjoyed our lunches very much at the restaurants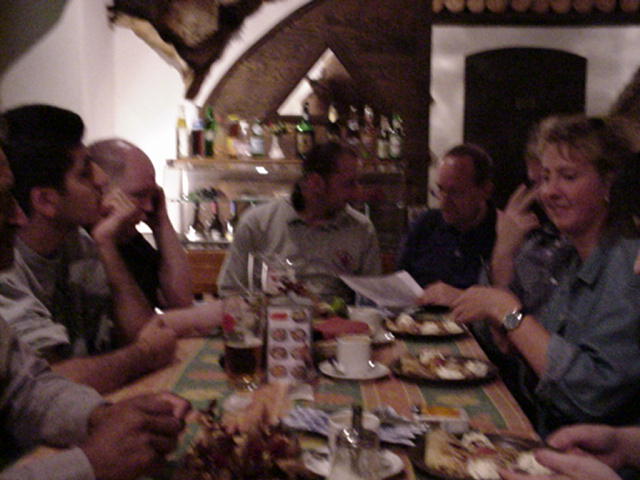 Friday Night we were hosted by one of the Czech breeders on one of his tour boats which run through the city on the upper Elbe River!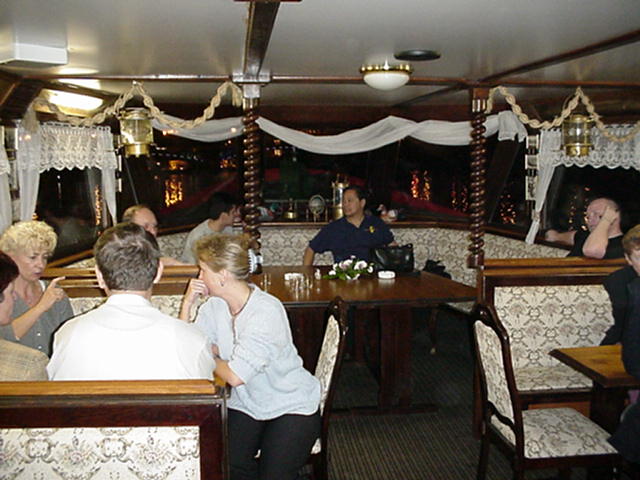 It was a good end to the day!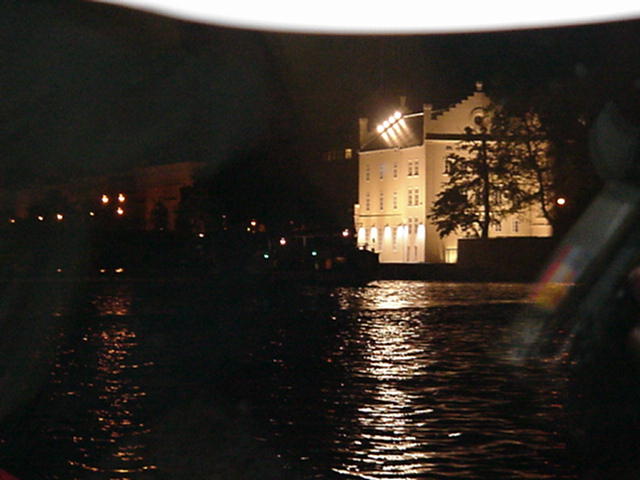 Praha was a sight to behold at night and full of tourists and nightlife!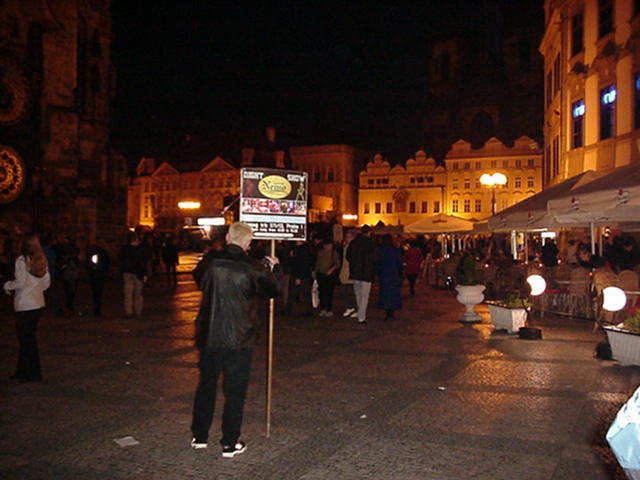 --Luke Roebuck, PPGA